<![if !vml]>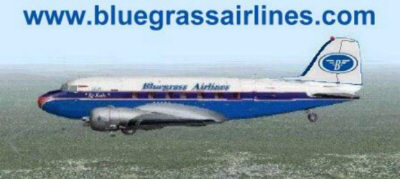 <![endif]>
MARCH 2004 Newsletter
Bush Pilots Division
Ron Jorgensen has submitted the Toughman Challenge #3 Phase 1 of 3.  This challenge takes place in Idaho, flying between several USFS fields. (U.S. Forestry Service).    This is the feature of the Month.  Phases 2 and 3 will follow later.
A team led by Bill Odell has submitted the "Yukon Quest Air Force"    This is a series of supply and support missions for the Yukon Quest dog sled race from Fairbanks to Whitehorse.    
Welcome to new pilots Rick Edwards and Arthur Glover.
Australian Division
A lot of activity down under, as the Great Aussie Air Rally is in full swing. Over 200 pilots registered, and about 160 have completed 16 Sectors.   25 more Sectors to go.
Welcome to new pilots John Gilbert and Rob McCafferty.
Northern Division
Welcome to new pilot Harry Frazier.
Southern Division
Welcome to new pilots Steve Houge and Tim Moran.
From the C.E.O.
Bluegrass pilots flew 1507 hours in February.    Visiting pilots flying in the Great Aussie Air Rally have flown thousands more.
Even if your not flying check out the web-site, and the pilots forum.  The screen shot page is also loaded with images from down-under.
Dec-03

Jan-04

Feb-04

Air Mail Pilots

46.46

50.30

38.73

Bush Pilots

219.82

212.37

442.72

Australian Pilots

282.34

372.17

472.65

Northern Pilots

241.95

183.62

141.53

Southern Pilots

285.76

407.75

411.40

Total

1076.33

1226.20

1507.04
Web-Statistics:   In February we had 13,483 visitors.
That's all for now,
Bill Von Sennet
Back Issues:    February 2004    January 2004   December 2003  November 2003  October 2003