<![if !vml]>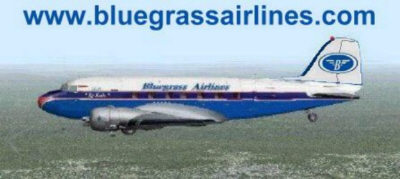 <![endif]>
December 2005 Newsletter
Ron Jorgensen has released Toughman Challenge #15
Registration is open for the Great Aussie Air Rally of 2006.† Any aircraft that was flying in the 1930ís, 1940ís or 1950ís is eligible if it can land and take off from a 3,000í runway and has a range of over 306 n.miles.
G.A.A.R. Registration test-flight, rules and application.
The DC-3 is Seventy Years Old!
On December 17th, 1935† the† DC-3 prototype took off from Santa Monica, California.† On April 29th, 1936 the aircraft was certified and American Airlines took delivery of the first DST (Douglas Sleeper Transport).† The first DC-3 (21 passengers) was delivered on August† 18, 1936
In 2005 the DC-3 is still active in commercial service.† Here are a two links for active operations:
†Four Star Air Cargo† San Juan PR
Buffalo Airways Yellowknife N.W.T.
Welcome to New Pilots
| | |
| --- | --- |
| bgan023 | Guy Goddard |
| bgad015 | Alex De Rhoter |
| bgas003 | Matt Thomasson |
Congratulations to pilots with promotions
| | | |
| --- | --- | --- |
| bgak012 | Joe Porter | First Officer |
| bgad032 | Smithy | Sr. Captain |
WestcoastATC hours for November 2005
| | | | | |
| --- | --- | --- | --- | --- |
| | ATC | Server 1 | Server 2 | Server 3 |
| BGAD013 | | 0 H 35 M | | |
| BGAN017 | | 4 H 58 M | | |
| bgad004 | | 44 H 55 M | | |
| bgad006 | | | | |
| bgad007 | 1 H 38 M | 12 H 51 M | | |
| bgad009 | 5 H 49 M | 55 H 39 M | | |
| bgad032 | 0 H 5 M | 2 H 25 M | | 2 H 24 M |
| bgad042 | | 10 H 1 M | | |
| bgak002 | | 38 H 10 M | | 9 H 10 M |
| bgak012 | | 9 H 55 M | | |
| bgas001 | | 6 H 11 M | | |
| bgas046 | | | | 1 H 24 M |
Bluegrass Hours November 2005

Brian Wilson

†BGAD002

11.2

graeme mckenna

†bgad004

44.3

Sid Tatton

†BGAD007

15.0

Nathen Miller

†bgad009

46.9

Ed Burke

†bgad011

11.3

alex de rhoter

†bgad015

2.5

John Lawler

†bgad017

49.2

Gayngel van den Ing

†bgad022

13.1

Norm Holman

†bgad026

7.8

Smithy

†bgad032

22.7

Frank van Tongeren

†bgad036

12.4

DON MOORE

†bgad042

11.3

Brent Brazeel

†bgak001

34.9

Ray Brann

†bgak002

65.4

Stub Persons

†bgak010

0.3

Coleman Green

†bgak011

2.2

Joe Porter

†BGAK012

18.8

Pat Daley

†bgak029

1.7

Tom Burrill

†bgak033

18.2

Paul van den Berg

†bgak036

13.6

Leo Nascimento

†bgam003

13.5

Allan Lowson

†bgam007

22.8

Joe Weber

†BGAN002

20.7

Barry Kleiber

†BGAN010

0.8

george adair

†bgan012

12.7

Michael Ahl

†BGAN013

47.6

Paul Roth

†BGAN016

5.5

Achim

†bgan019

5.6

Guy Goddard

†bgan023

4.7

Meryl D Coon

†BGAN038

1.1

GEORGE LEACH

†BGAN039

7.0

Harry Frazer

†bgan042

0.6

Paul Mensch

†BGAN047

17.5

Bill Von Sennet

†bgas001

40.3

Bill Agee

†bgas006

0.7

Lyle Hasty

†BGAS017

8.7

Arlie Dicknite

†bgas018

10.7

Charles Wert

†bgas039

6.5

Jim Urquhart

†BGAS041

91.0

Dean Johnson

†bgas044

7.5

Bill Hendrix

†bgas046

5.9

AP Hendrix

†bgas047

22.6

Tom McCoy

†bgas057

21.5

Patrick Stewart

†bgas060

34.0
Donít forget to check out the forum and screen shot pages.†
Thatís all for now,
Bill Von Sennet
Back Issues:††† November 2005† October 2005† September 2005† †August 2005† †July 2005† †June 2005†† †
May 2005† April 2005† March 2005 ††February 2005† †January 2005††† December 2004††