<![if !vml]>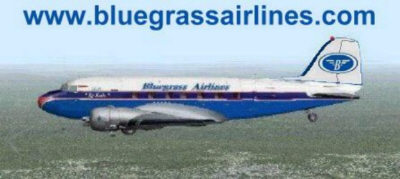 <![endif]>
July 2008 Newsletter
Feature of the Month
The feature is not ready yet.†
WestcoastATC time for June 2008
<![if !vml]>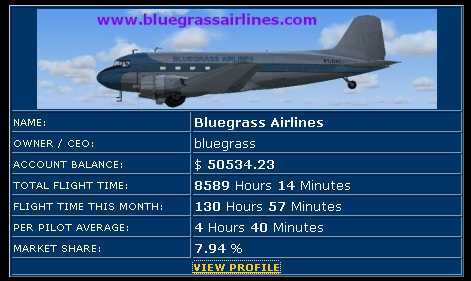 <![endif]>
<![if !vml]>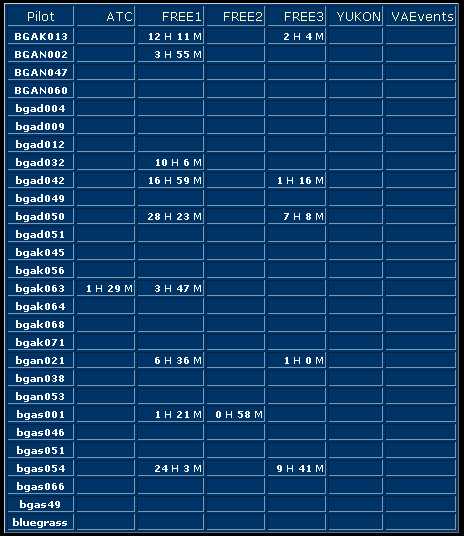 <![endif]>
| | | | | | |
| --- | --- | --- | --- | --- | --- |
| Pilot ID | Pilot | Location | Rank | Last flight | Hours |
| BGAD004 | Graeme McKenna | - | Senior Captain | 3-Jun-08 | 6.33 |
| BGAD011 | Ed Burke | Australia | ATP Captain | 13-Jun-08 | 42.1 |
| BGAD012 | Barry Theodore | Victoria-Australia | Captain | 6-Jun-08 | 22 |
| BGAD017 | John Lawler | - | ATP Captain | 17-Jun-08 | 18.03 |
| BGAD022 | Gayngel van den Ing | - | ATP Captain | 8-Jun-08 | 16.17 |
| BGAD039 | Laurie Cooper | Australia | Senior Captain | 24-Jun-08 | 44.61 |
| BGAD042 | Don Moore | Australia | ATP Captain | 1-Jun-08 | 12.45 |
| BGAD048 | Les Smith | Australia | First Officer | 30-Jun-08 | 8.3 |
| BGAD056 | Darryl Starick | Australia | ATP Captain | 30-Jun-08 | 284.4 |
| BGAK001 | Brent Brazeel | Oklahoma-US | ATP Captain | 15-Jun-08 | 16.83 |
| BGAK011 | Coleman Green | Maryland-US | ATP Captain | 15-Jun-08 | 3.85 |
| BGAK013 | Edward Brunelle | Massachussetts-US | Senior Captain | 24-Jun-08 | 12.55 |
| BGAK015 | David R. Evans | Michigan-US | Captain | 30-Jun-08 | 69.62 |
| BGAK029 | Patrick Daley | - | Senior Captain | 24-Jun-08 | 1.68 |
| BGAK033 | Tom Burrill | - | Senior Captain | 28-Jun-08 | 10.35 |
| BGAK036 | Paul van den Berg | - | Senior Captain | 30-Jun-08 | 3.58 |
| BGAK056 | Steve Sellmeyer | Nebraska-US | Captain | 30-Jun-08 | 25.34 |
| BGAK063 | M.H. Luke | California-US | Captain | 16-Jun-08 | 7.44 |
| BGAK072 | George Riel | New Hampshire-US | Pilot | 30-Jun-08 | 2.08 |
| BGAM007 | Allan Lowson | Scotland | ATP Captain | 24-Jun-08 | 13.35 |
| BGAM013 | Alex Greig | Canada | First Officer | 10-Jun-08 | 1 |
| BGAN002 | Joe Weber | - | Senior Captain | 28-Jun-08 | 6.62 |
| BGAN021 | Luke | Western Australia | Captain | 18-Jun-08 | 2.97 |
| BGAN038 | Meryl Coon | - | Captain | 2-Jun-08 | 0.41 |
| BGAN039 | George Leach | Florida-US | ATP Captain | 26-Jun-08 | 11.83 |
| BGAN040 | Dan George | West Virginia-US | Captain | 28-Jun-08 | 11.33 |
| BGAN041 | Bill Cox | Virginia-US | Captain | 20-Jun-08 | 14.92 |
| BGAN044 | Ian Robertson | UK | Senior Captain | 28-Jun-08 | 80.1 |
| BGAN047 | Paul Mensch | Netherlands | Senior Captain | 29-Jun-08 | 7.67 |
| BGAN058 | Simon Dix | UK | First Officer | 28-Jun-08 | 1.9 |
| BGAS001 | Bill Von Sennet | Pennsylvania-US | ATP Captain | 25-Jun-08 | 4.92 |
| BGAS003 | Henrique Wiederspahn | Brazil | Captain | 28-Jun-08 | 1.28 |
| BGAS031 | Gary McCarty | - | ATP Captain | 30-Jun-08 | 321.93 |
| BGAS039 | Charles Wert | - | Captain | 23-Jun-08 | 0.51 |
| BGAS041 | Jim Urquhart | - | ATP Captain | 30-Jun-08 | 225.7 |
| BGAS051 | Ruud Heijnen | Netherlands | First Officer | 21-Jun-08 | 2.18 |
| BGAS054 | Bob Jeffers | United States | Captain | 15-Jun-08 | 18.75 |
| BGAS058 | Allen Gale | Georgia-US | First Officer | 16-Jun-08 | 0.62 |
| BGAS066 | Ernie Scofield | Virginia-US | Pilot | 8-Jun-08 | 0.35 |
| BGAS068 | Spud Wightman | South Carolina-USA | Pilot | 29-Jun-08 | 3.53 |
| | | | | | |
| | Total | | | | 1339.58 |
Welcome to New Pilots
| | | |
| --- | --- | --- |
| BGAK073 | Stephen Day | United Kingdom |
| BGAN064 | Glenn W. Littlefield L.T.C. | Florida-US |
| BGAS068 | Spud Wightman | South Carolina-USA |
Pilots with Promotions
| | | | |
| --- | --- | --- | --- |
| BGAD056 | Darryl Starick | Australia | ATP Captain |
From the C.E.O.
The hours reported by our pilots in June is very impressive.† Usually the summer is a slow time for virtual airlines, as many pilots spend more time with their families.†
I am going to be having a hip replaced on July 22nd.†† So I am expecting several weeks of downtime for recovery and rehab.† Next months newsletter will probably be late.† Thanks to Andy Hatcher who set up the† auto-pirep system a year ago.† It will enable your flights to be recorded to the roster while I am away.
Donít forget to check out the forum and add your 3 cents.
Thatís all for now,
Bill Von Sennet
Back Issues: ††† June 2008† May 2008† April 2008† March 2008† December 2007 ††November 2007† October 2007†
†