<![if !vml]>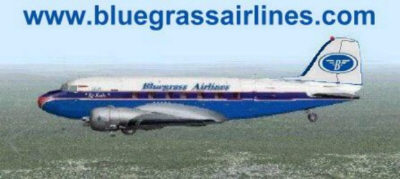 <![endif]>
May 2009 Newsletter
Feature of the Month
American Airlines 75th Anniversary
Pilot Hours in April
| | | | | | | |
| --- | --- | --- | --- | --- | --- | --- |
| ID | Pilot | Location | Total Time | Rank | Last Report | April Hours |
| BGAD011 | Ed Burke | Australia | 2811.12 | ATP Captain | 29-Apr-09 | 1.62 |
| BGAD017 | John Lawler | - | 2196.58 | ATP Captain | 16-Apr-09 | 3.30 |
| BGAD031 | Andrew Godden | Australia | 328.17 | Captain | 30-Apr-09 | 171.05 |
| BGAD035 | Sid Knapp | UK | 398.57 | Captain | 2-Apr-09 | 22.09 |
| BGAD039 | Laurie Cooper | Australia | 1112.73 | ATP Captain | 23-Apr-09 | 27.50 |
| BGAD042 | Don Moore | Australia | 1231.72 | ATP Captain | 8-Apr-09 | 26.29 |
| BGAD048 | Les Smith | Australia | 98.33 | First Officer | 21-Apr-09 | 29.63 |
| BGAD056 | Darryl Starick | Australia | 2836.47 | ATP Captain | 15-Apr-09 | 174.20 |
| BGAD061 | Ian Hedrick | Australia | 10.33 | First Officer | 29-Apr-09 | 2.66 |
| BGAD062 | Bob York | Queensland – AUS | 82.3 | First Officer | 9-Apr-09 | 12.70 |
| BGAK011 | Coleman Green | Maryland-US | 1669.17 | ATP Captain | 23-Apr-09 | 5.32 |
| BGAK013 | Edward Brunelle | Massachussetts-US | 1630.13 | ATP Captain | 30-Apr-09 | 18.95 |
| BGAK015 | David R. Evans | Michigan-US | 1019.3 | ATP Captain | 30-Apr-09 | 20.15 |
| BGAK029 | Patrick Daley | - | 746.53 | Senior Captain | 29-Apr-09 | 3.28 |
| BGAK033 | Tom Burrill | - | 998.35 | Senior Captain | 15-Apr-09 | 2.48 |
| BGAK036 | Paul van den Berg | - | 793.28 | Senior Captain | 22-Apr-09 | 39.01 |
| BGAK060 | Bob Welch | Washington-US | 317.82 | Captain | 13-Apr-09 | 1.64 |
| BGAK077 | David Kingsley | New York-US | 496.63 | Captain | 30-Apr-09 | 207.81 |
| BGAK078 | Kenneth Manwell | Florida-US | 204.55 | Captain | 18-Apr-09 | 15.28 |
| BGAM007 | Allan Lowson | Scotland | 1500.75 | ATP Captain | 28-Apr-09 | 14.18 |
| BGAN002 | Joe Weber | Indiana-US | 873.3 | Senior Captain | 21-Apr-09 | 5.28 |
| BGAN005 | Bob Beckelhimer | New Mexico-US | 1747.52 | ATP Captain | 16-Apr-09 | 13.05 |
| BGAN012 | George W.S. Adair | Manitoba-CDN | 411.52 | Captain | 22-Apr-09 | 23.60 |
| BGAN021 | Luke | Western Australia | 522.7 | Senior Captain | 9-Apr-09 | 7.73 |
| BGAN038 | Meryl Coon | - | 225.77 | Captain | 13-Apr-09 | 0.42 |
| BGAN039 | George Leach | Florida-US | 2389.02 | ATP Captain | 5-Apr-09 | 9.34 |
| BGAN040 | Dan George | West Virginia-US | 531.88 | Senior Captain | 30-Apr-09 | 19.33 |
| BGAN041 | Bill Cox | Virginia-US | 481.33 | Captain | 20-Apr-09 | 8.58 |
| BGAN047 | Paul Mensch | Netherlands | 850.4 | Senior Captain | 29-Apr-09 | 16.17 |
| BGAN058 | Simon Dix | UK | 135.18 | Captain | 30-Apr-09 | 3.81 |
| BGAN063 | C R (Bud) Lane | Forida-US | 222.27 | Captain | 30-Apr-09 | 1.00 |
| BGAN070 | Allen Peterson | Idaho-US | 117.23 | Captain | 22-Apr-09 | 20.93 |
| BGAN071 | William Lockwood | Nebraska-US | 168.58 | Captain | 30-Apr-09 | 81.86 |
| BGAS001 | Bill Von Sennet | Pennsylvania-US | 3016.03 | ATP Captain | 20-Apr-09 | 10.66 |
| BGAS003 | Henrique Wiederspahn | Brazil | 208.75 | Captain | 21-Apr-09 | 4.00 |
| BGAS031 | Gary McCarty | - | 12028.9 | ATP Captain | 5-Apr-09 | 25.97 |
| BGAS046 | Bill Hendrix | Florida-US | 1318.35 | ATP Captain | 19-Apr-09 | 7.92 |
| BGAS058 | Allen Gale | Georgia-US | 45.63 | First Officer | 20-Apr-09 | 5.75 |
| BGAS068 | Spud Wightman | South Carolina-USA | 28.45 | First Officer | 21-Apr-09 | 7.80 |
| BGAS069 | Jerry Gallagher | Florida-US | 8.15 | Pilot | 27-Apr-09 | 0.80 |
| | | | | | | |
| | | | | Total Hours | | 1073.14 |
Congratulations to Pilots with Promotions
| | | | | |
| --- | --- | --- | --- | --- |
| ID | Pilot | Location | Total Time | New Rank |
| BGAD061 | Ian Hedrick | Australia | 10.33 | First Officer |
| BGAK015 | David R. Evans | Michigan-US | 1019.30 | ATP Captain |
| BGAN070 | Allen Peterson | Idaho-US | 117.23 | Captain |
| BGAN071 | William Lockwood | Nebraska-US | 168.58 | Captain |
| | | |
| --- | --- | --- |
| ID | Pilot | Location |
| BGAN072 | Rick Baker | Indiana-US |
| BGAS072 | Griff Ryland | Louisiana-USA |
Don't forget to check out the forum and add your 3 cents.
That's all for now,
Bill Von Sennet  e-mail  billy[at]billvons.com    Replace the [at] with a @
Please note the new e-mail address.  One day in April I received over 600 spams, so I added a "y" to bill and got rid of the old address.
Back Issues:     April 2009  March 2009  February 2009  January 2009