Monthly News - August 2020
Feature of the Month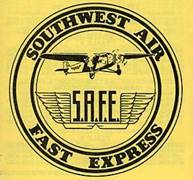 This monthís feature covers the central US routes of Southwest Air Fast Express in Ď30.
This is available here: SAFE
In addition, we have a hoplist running from Sweetwater to St Louis inspired by the SAFE routes.
The link is here: Sweetwater to St Louis
We also have the upcoming Autumn Rally for 2020 with initial details on Transcontinental Airmail Centenary Rally This will run from September 1st throughout September.
Donít forget to check out the forum and add your 3 cents.