<![if !vml]>

<![endif]>
<![if !vml]>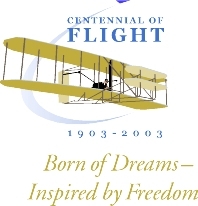 <![endif]>
Bluegrass Airlines
June 2005
TOUGH MAN CHALLENGE # 12
By Ron Jorgensen
FS9
In the past I have had you going into "holes in the ground" (M$ Mesh problems) as an adventure (?).  This Tough Man Challenge will have you coming out of some of those holes.  Aircraft is of your choice except please do not use a "Turbo" as that is not much of a problem most of the time.
I tried a crop duster (Transvis PL-12 Airtruk) plus others.  The PL-12 is one ugly plane (?) but it sure jumps up in the air fast.  My old trusty DHC-3 Otter has to sit by the side and watch this time.  I will be listing the departing runway to be used not the arriving runway. Most of these will have you doing a tight spiral to gain altitude.  Default everything used.  No add on's.
From             To                Dpt R/W        Distance
1U1              U54              19                69 mi                     
47AK   (1)      48AK             24                42 mi
4Z5              CZN              03                25 mi
80WA            W10             26                54 mi
85U              ID41             07                26 mi
AQY              A13              01                23 mi
ID67             U50              31                29 mi
LAKO            LW0D            19                56 mi
MT62            MT19            16                36 mi
SCFT            SCTN            21                40 mi
SESM            SECM            30                80 mi
SKLA   (1)      SKBG            33                37 mi
MXA9**        MMGT  27                35 mi
Here is a bonus, that is if you have a usable plane left.
44AK             PAWD  +++    11      1600'   Gravel @  250' 
EXTRA BONUS:
Depart AYCH and head for village at S6 14.78   E 144 35.26 (MH DME 140@29.6).  Land on road in the  village and pick up package and deliver to Karimui (KRI) then proceed to Mount Hagen (AYMH)  (DME 115.00 & ND 1689.0kHz) and land on R/W08.
** I live just down the road from here.
(1) These locations are not in FS2002