<![if !vml]>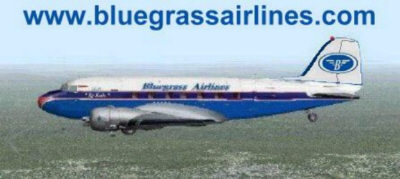 <![endif]>
December 2007 Newsletter
Feature of the Month
Wings of Alaska by Allan Lowson
WestcoastATC time for November 2007
<![if !vml]>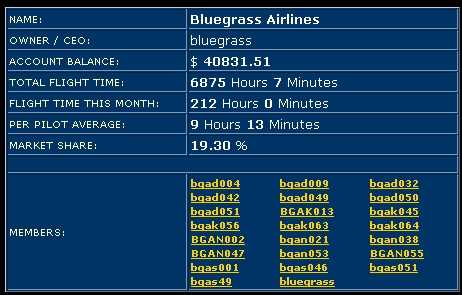 <![endif]>
<![if !vml]>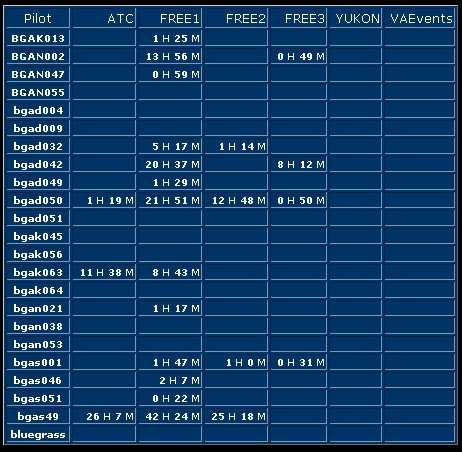 <![endif]>
Pilot Hours for November 2007
| | | |
| --- | --- | --- |
| BGAD002† | Brian Wilson† | 19.33 |
| BGAD005 | Terry Howell | 48.14 |
| BGAD011 | Ed Burke | 132.78 |
| BGAD017 | John Lawler | 6.40 |
| BGAD022 | Gayngel van den Ing | 16.35 |
| BGAD026 | Norm Holman | 4.25 |
| BGAD028 | Sergio | 1.75 |
| BGAD032 | Smithy | 9.55 |
| BGAD039 | Laurie Cooper | 45.25 |
| BGAD042 | Don Moore | 32.81 |
| BGAD056 | Darryl Starick | 118.40 |
| BGAK006 | Bert de Vree | 2.12 |
| BGAK011 | Coleman Green | 1.66 |
| BGAK013 | Edward Brunelle | 1.23 |
| BGAK015 | David R. Evans | 40.91 |
| BGAK029 | Patrick Daley | 4.30 |
| BGAK030 | Ron Jorgensen | 166.17 |
| BGAK033 | Tom Burrill | 4.17 |
| BGAK036 | Paul van den Berg | 3.43 |
| BGAK056 | Steve Sellmeyer | 9.39 |
| BGAK063 | M.H. Luke | 27.07 |
| BGAK064 | Brian Braden | 1.50 |
| BGAM007 | Allan Lowson | 1.70 |
| BGAM013 | Alex Greig | 0.84 |
| BGAN002 | Joe Weber | 10.63 |
| BGAN019 | Achim | 2.05 |
| BGAN033 | Don Hulick | 11.09 |
| BGAN038 | Meryl Coon | 1.10 |
| BGAN039 | George Leach | 3.17 |
| BGAN040 | Dan George | 22.49 |
| BGAN041 | Bill Cox | 15.74 |
| BGAN044 | Ian Robertson | 2.30 |
| BGAN047 | Paul Mensch | 5.22 |
| BGAS001 | Bill Von Sennet | 3.83 |
| BGAS003 | Henrique Wiederspahn | 2.77 |
| BGAS006 | William (Bill) Agee | 13.28 |
| BGAS031 | Gary McCarty | 244.92 |
| BGAS039 | Charles Wert | 4.70 |
| BGAS041 | Jim Urquhart | 151.44 |
| BGAS046 | Bill Hendrix | 10.14 |
| BGAS051 | Ruud Heijnen | 1.60 |
| | | |
| | Total | 1205.97 |
View Pireps and Comments back on-line
The raw-data for all pireps will be posted every month.† The files for September and October are very large (over 1mb).† Beginning November 13th I was able to format the incoming data into a single line, so the November file is about half the size and in the future the files will be smaller and wontí take long to download.† The dates are not available, but the beginning of the month is at the bottom and the end of the month is at the top of the page.
Welcome to New Pilots
| | | |
| --- | --- | --- |
| BGAN056 | Bill Reidy | Tennessee-US |
| BGAS062 | Michael Hager | West Virginia-US |
| BGAN055 | Jim Murphy | West Virginia-US |
| BGAK064 | Brian Braden | Georgia-US |
| BGAS061 | Paulo Araujo | Brazil |
If your name above is in red, your welcome e-mail was undeliverable.
Send Bill an e-mail to bill@billvons.com
Pilots with Promotions
| | | |
| --- | --- | --- |
| BGAD005 | Terry Howell | ATP Captain |
| BGAD056 | Darryl Starick | Captain |
From the C.E.O.
The GAAR 2008 is gearing up.† Check out the forum for info.† Registration will be open sometime during the second half of December and the Rally will be flown during February 2008.† The Rally is being hosted this year by Deer Valley Flying Club.† When the web-site is ready there will be a link to it from the Bluegrass Main Page.
Donít forget to check out the forum and add your 3 cents.
Thatís all for now,
Bill Von Sennet
Back Issues: ††† November 2007† October 2007† September 2007†† August 2007† July 2007†† June 2007