<![if !vml]>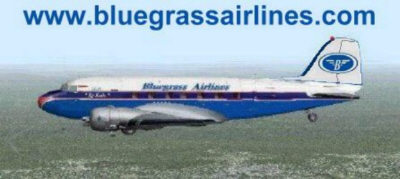 <![endif]>
April 2009 Newsletter
Feature of the Month
Delta Airlines 1936 by Bill Von Sennet
Pilot Hours in March
| | | | | | | |
| --- | --- | --- | --- | --- | --- | --- |
| Pilot ID | Pilot | Location | Total Hrs | Rank | Last Flight | March Hours |
| BGAD011 | Ed Burke | Australia | 2809.5 | ATP Captain | 29-Mar-09 | 33.88 |
| BGAD017 | John Lawler | - | 2193.28 | ATP Captain | 24-Mar-09 | 10.31 |
| BGAD022 | Gayngel van den Ing | - | 1795.78 | ATP Captain | 29-Mar-09 | 16.08 |
| BGAD039 | Laurie Cooper | Australia | 1085.23 | ATP Captain | 29-Mar-09 | 37.63 |
| BGAD056 | Darryl Starick | Australia | 2662.27 | ATP Captain | 31-Mar-09 | 191.60 |
| BGAD061 | Ian Hedrick | Australia | 7.67 | Pilot | 9-Mar-09 | 0.82 |
| BGAD062 | Bob York | Queensland - AUS | 69.6 | First Officer | 26-Mar-09 | 14.92 |
| BGAD065 | Rob Pay | Australia | 7.48 | Pilot | 24-Mar-09 | 7.48 |
| BGAD066 | David Wood | Florida-US | 2.28 | Pilot | 21-Mar-09 | 2.28 |
| BGAK001 | Brent Brazeel | Oklahoma-US | 1614.05 | ATP Captain | 6-Mar-09 | 35.77 |
| BGAK011 | Coleman Green | Maryland-US | 1663.85 | ATP Captain | 26-Mar-09 | 7.00 |
| BGAK013 | Edward Brunelle | Massachussetts-US | 1611.18 | ATP Captain | 29-Mar-09 | 16.75 |
| BGAK015 | David R. Evans | Michigan-US | 999.15 | Senior Captain | 29-Mar-09 | 25.28 |
| BGAK029 | Patrick Daley | - | 743.25 | Senior Captain | 18-Mar-09 | 1.92 |
| BGAK033 | Tom Burrill | - | 995.87 | Senior Captain | 22-Mar-09 | 5.67 |
| BGAK036 | Paul van den Berg | - | 754.27 | Senior Captain | 5-Mar-09 | 10.30 |
| BGAK060 | Bob Welch | Washington-US | 316.18 | Captain | 27-Mar-09 | 2.66 |
| BGAK063 | M.H. Luke | California-US | 261 | Captain | 11-Mar-09 | 1.78 |
| BGAK077 | David Kingsley | New York-US | 288.82 | Captain | 31-Mar-09 | 198.82 |
| BGAK078 | Kenneth Manwell | Florida-US | 189.27 | Captain | 31-Mar-09 | 95.89 |
| BGAM007 | Allan Lowson | Scotland | 1486.57 | ATP Captain | 30-Mar-09 | 23.87 |
| BGAN002 | Joe Weber | Indiana-US | 868.02 | Senior Captain | 16-Mar-09 | 2.04 |
| BGAN012 | George W.S. Adair | Manitoba-CDN | 387.92 | Captain | 15-Mar-09 | 18.72 |
| BGAN021 | Luke | Western Australia | 514.97 | Senior Captain | 19-Mar-09 | 19.89 |
| BGAN029 | John Kolmos | New York-US | 383.47 | Captain | 11-Mar-09 | 12.75 |
| BGAN039 | George Leach | Florida-US | 2379.68 | ATP Captain | 31-Mar-09 | 31.20 |
| BGAN040 | Dan George | West Virginia-US | 512.55 | Senior Captain | 31-Mar-09 | 15.08 |
| BGAN041 | Bill Cox | Virginia-US | 472.75 | Captain | 31-Mar-09 | 25.20 |
| BGAN047 | Paul Mensch | Netherlands | 834.23 | Senior Captain | 23-Mar-09 | 1.75 |
| BGAN058 | Simon Dix | UK | 131.37 | Captain | 30-Mar-09 | 32.92 |
| BGAN063 | C R (Bud) Lane | Forida-US | 221.27 | Captain | 30-Mar-09 | 111.52 |
| BGAN070 | Allen Peterson | Idaho-US | 96.3 | First Officer | 31-Mar-09 | 61.20 |
| BGAN071 | William Lockwood | Nebraska-US | 86.72 | First Officer | 1-Apr-09 | 86.72 |
| BGAS001 | Bill Von Sennet | Pennsylvania-US | 3005.37 | ATP Captain | 24-Mar-09 | 9.42 |
| BGAS003 | Henrique Wiederspahn | Brazil | 204.75 | Captain | 11-Mar-09 | 1.17 |
| BGAS031 | Gary McCarty | - | 12002.93 | ATP Captain | 31-Mar-09 | 241.81 |
| BGAS046 | Bill Hendrix | Florida-US | 1310.43 | ATP Captain | 31-Mar-09 | 51.35 |
| BGAS058 | Allen Gale | Georgia-US | 39.88 | First Officer | 12-Mar-09 | 0.33 |
| BGAS070 | Brett Holcomb | South Carolina-USA | 25.27 | First Officer | 28-Mar-09 | 13.22 |
| | | | | | Total | 1477.00 |
Congratulations to Pilots with Promotions
| | | | | |
| --- | --- | --- | --- | --- |
| Pilot ID | Pilot | Location | Total Hrs | New Rank |
| BGAN040 | Dan George | West Virginia-US | 512.55 | Senior Captain |
| BGAN021 | Luke | Western Australia | 514.97 | Senior Captain |
| BGAN058 | Simon Dix | UK | 131.37 | Captain |
| BGAN071 | William Lockwood | Nebraska-US | 86.72 | First Officer |
| BGAK077 | David Kingsley | New York-US | 288.82 | Captain |
| BGAK078 | Kenneth Manwell | Florida-US | 189.27 | Captain |
| | | |
| --- | --- | --- |
| Pilot ID | Pilot | Location |
| BGAD066 | David Wood | Florida-US |
| BGAK079 | gary armstrong | USA |
| BGAN071 | William Lockwood | Nebraska-US |
GAAR 2009 Results for Bluegrass Pilots
| | | | | | | | | |
| --- | --- | --- | --- | --- | --- | --- | --- | --- |
| GAAR ID† | Pilot Name† | Version† | Aircraft† | Country† | BGA ID | Avg Score† | Rank† | Award |
| GAAR 156 | Edbee | FS9 | Yakovlev UT-1 | Australia | BGAD011 | 99.8968 | 1 | Platinum |
| GAAR 085 | Allan Lowson | FS9 | Miles M.65 'Gemini' | Scotland | BGAM007 | 99.8826 | 4 | Platinum |
| GAAR 002 | Andrew Godden | FS9 | Grumman G-64 (HU-16) 'Albatross' | Australia | BGAD031 | 99.5958 | 14 | Platinum |
| GAAR 154 | Andrew Godden | FS9 | Savoia-Marchetti SM.79 'Sparviero' (Sparrowhawk) | Australia | BGAD031 | 99.5695 | 18 | Platinum |
| GAAR 155 | Ed Burke | FS9 | Bristol Type 170 'Freighter' | Australia | BGAD011 | 99.5105 | 21 | Platinum |
| GAAR 083 | Laurie Cooper | FS9 | Beechcraft Model 18 (C-45) 'Twin Beech' | Australia | BGAD039 | 99.4774 | 22 | Platinum |
| GAAR 037 | Bill Hendrix | FS9 | Fairchild C-123 'Provider' | USA | BGAS046 | 99.4221 | 26 | Gold |
| GAAR 006 | Bill Hendrix | FS9 | Beechcraft Model 50 'Twin Bonanza' | USA | BGAS046 | 99.2953 | 31 | Gold |
| GAAR 039 | Sid Knapp | FSX | Vickers 'Valetta' | United Kingdom | BGAD035 | 99.2332 | 35 | Gold |
| GAAR 054 | Geoffrey Mason | FS9 | Douglas DC-3 (C-47, R4D-6, XC-47C) | Australia | BGAD050 | 99.1605 | 38 | Gold |
| GAAR 052 | Geoffrey Mason | FS9 | Consolidated B-24 'Liberator' | Australia | BGAD050 | 98.9668 | 42 | Gold |
| GAAR 073 | George W. S. Adair | FS9 | Chance Vought F4U 'Corsair' | Canada | BGAN012 | 98.9268 | 46 | Gold |
| GAAR 053 | Geoffrey Mason | FS9 | Supermarine 'Spitfire' Mk XIV | Australia | BGAD050 | 98.8532 | 48 | Gold |
| GAAR 078 | Les Smith | FS9 | Douglas DC-3 (C-47, R4D-6, XC-47C) | Australia | BGAD048 | 98.7858 | 50 | Gold |
| GAAR 035 | Dave Evans | FS9 | Cessna Model 170 | USA | BGAK015 | 98.6068 | 54 | Silver |
| GAAR 115 | John Lawler | FS9 | de Havilland DH.91 'Albatross' | United Kingdom | BGAD017 | 98.3732 | 62 | Silver |
| GAAR 016 | David R. Evans | FS9 | Cessna Model T-50 'Bobcat' | USA | BGAK015 | 98.0321 | 71 | Silver |
| GAAR 061 | Donald Moore | FSX | Douglas DC-3 (C-47, R4D-6, XC-47C) | Australia | BGAD042 | 97.8995 | 76 | Bronze |
| GAAR 001 | Bill Von Sennet | FS9 | Beechcraft Model 50 'Twin Bonanza' | USA | BGAS001 | 97.2895 | 84 | Bronze |
| GAAR 107 | Coleman Green | X-Plane | Beechcraft T-34 'Mentor' | USA | BGAK011 | 96.6174 | 92 | Bronze |
| GAAR 077 | Bud Lane | FS9 | Consolidated PBY 'Catalina' | USA | BGAN063 | 96.2789 | 96 | Bronze |
| GAAR 014 | Paul van den Berg† | FS9 | Douglas A-26 'Invader' | The Netherlands | BGAK036 | 95.7963 | 99 | Bronze |
| GAAR 079 | Smithy | FS9 | Lockheed Altair 'Lady Southern Cross' | Australia | BGAD032 | 95.0653 | 103 | Aluminium |
| GAAR 036 | David R. Evans | FS9 | North American B-25 'Mitchell' | USA | BGAK015 | 94.7006 | 104 | Aluminium |
| GAAR 092 | Donald Moore | FSX | Supermarine 'Spitfire' Mk XIV | Australia | BGAD042 | 92.9321 | 115 | Aluminium |
| GAAR 105 | Allan Charlie Jarratt | FS9 | Douglas DC-3 (C-47, R4D-6, XC-47C) | Australia | BGAD057 | 88.4511 | 122 | Aluminium |
The GAAR 2009 is completed.† 124 pilots finished all 19 flights, and 22 other pilots flew some of the flights, but could not finish the event. †Congratulations to Ed Burke for coming in 1st place. †Everyone is to be commended for flying the GAAR2009, and those in 1st thru 38th place who scored 99.1605 and higher deserve our respect.
WestCoast ATC activity for March 2009
<![if !vml]>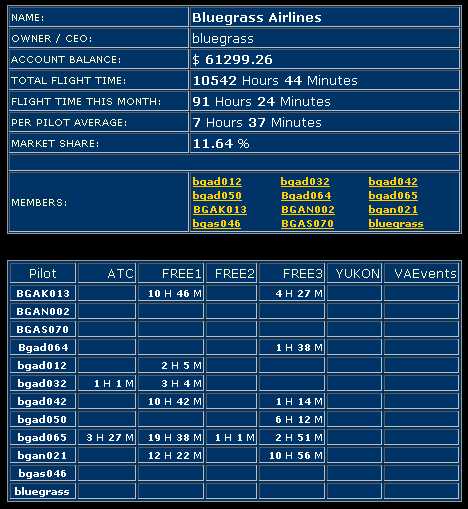 <![endif]>
Donít forget to check out the forum and add your 3 cents.
Thatís all for now,
Bill Von Sennet† e-mail† bill[at]billvons.com††† Replace the [at] with a @
Back Issues: ††† March 2009† February 2009 †January 2009† December 2008† †
†