<![if !vml]>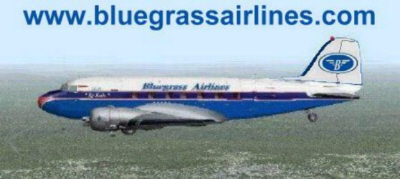 <![endif]>
April 2004 Newsletter
Air Mail Division
Activity:  1 Pilot flying 25.60 Hours.
Of interest to those flying the mail, are several items on the DC-3 Airways web-site:
On the Misc. Downloads page there is an 8 meg file with the 1940 Airway Route System.  To get there, click Enter…Downloads…..Miscellaneous Files.
On the Routes Page, click "Via Air Mail"  for a page with 132 Air Mail Flights.
Bush Pilots Division
Ron Jorgensen has submitted the Toughman Challenge #3 Phase 2 of 3.  This challenge takes place in Idaho, flying between several USFS fields. (U.S. Forestry Service).    This is the feature of the Month.  Phase 3 will follow later.
As a followup to the the "Yukon Quest Air Force"    The Iditarod Airforce by Bill Odell and Trev Palmer is on the web-site. This is a series of supply and support missions for the Iditarod dog sled race from Anchorage to Nome.    
Welcome to new pilots Justin Mullens and Bob Hastie
Activity.  14 Pilots flying a total of 484.8 hours in March.
I had a chance to meet Coleman Green in person this month.  It is always great to meet someone you have corresponded with over a period of time.  My wife, Mary Ann, and I had lunch with Coleman at Jimmy's Grill in Bridgeville, Delaware. 
<![if !vml]>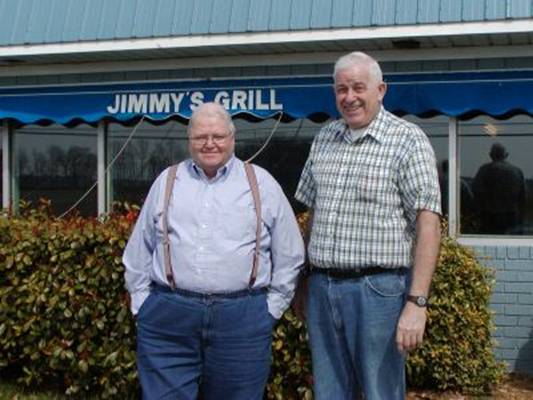 <![endif]>
Missing Person:  Division Director Brent Brazeel went on temporary leave on Nov. 1st and was due to return about Dec. 15th.    I'm not sure what happened to him, but have to declare the position vacant.  So if anyone with some web skills wants to take over send me an e-mail to me at bill@billvons.com    The basic requirement is the ability to maintain the web-site and create new pages.
Brent has been a fine director and a good friend.  I appreciate all of the work he has done for the Alaska Division and the assistance he has given me.  He will always be welcome to return to BGA management in some position.
Capt. Bill
Australian Division
The Great Aussie Air Rally is winding down. Over 200 pilots registered, and 131 have completed 30 Sectors.  11 more Sectors to go.
Welcome to new pilot Michael Cameron.
Activity:  12 Pilots flying a total of 434.80 hours in March.
Job opening:  Division Director
Northern Division
This month Mary Ann and I visited the Udvar-Hazy Center at Dulles International.  In addition to seeing the Boeing 307 (pictured below), the other high point of our visit was to meet Capt. Bob Thompson, the Northern Division Director.  Capt. Bob is a volunteer at Udvar-Hazy several days a week.
<![if !vml]>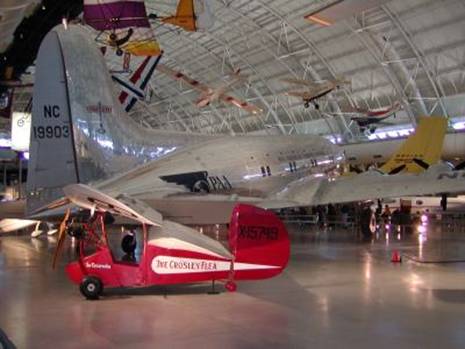 <![endif]><![if !vml]>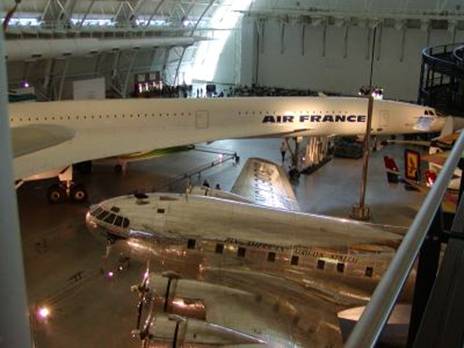 <![endif]>
Aircraft range in size from the Crosley Flea to the Airbus (not sure which model).  The Airbus wasn't in the building yet, but a space just beyond the Boeing 307 and Concorde is reserved.
Welcome to new pilot Tom Easterday.
Activity:  6 Pilots flying a total of 190.40 hours in March
Southern Division
Welcome to new pilots Roy Beck, George Kuhn, Greg Evans and Teo
Activity:   12 Pilots flying a total of 493.7 hours in March.
Job Opening:  Division Director
From the C.E.O.
Bluegrass pilots flew 1629.3 hours in March.    Visiting pilots flying in the Great Aussie Air Rally have flown thousands more.
Jan-04

Feb-04

Feb-04

Air Mail Pilots

50.30

38.73

25.60

Bush Pilots

212.37

442.72

484.80

Australian Pilots

372.17

472.65

434.80

Northern Pilots

183.62

141.53

190.40

Southern Pilots

407.75

411.40

493.70

Total

1226.20

1507.04

1629.30
I update the Division Rosters about twice a week.  I transfer the pilots minutes from the original data to the rosters manually.  Errors tend to be made in this process.  At the end of the month I update the Main Roster.  The Main Roster is updated by sorting the original data by the pilot number field and while an error is possible, it has been my experience that the main roster has the more reliable data.  I begin each month by comparing the rosters and correcting any errors in the total hours for each pilot.  
To assist in this process, it is important to enter your pilots ID and time correctly.  The pilots id is 4 letters and 3 numbers.  Do not enter any spaces or dashes, and don't use less (or more) than 7 characters.  i.e.  bgas001     Time is entered in minutes.   So a 1hr and 15 minute flight is entered as 75    No alpha characters or decimal points.
If you enter your id occasionally as bgas1 instead of bgas001 you might not find your hours showing up on the roster.  Or if you enter your time as 3.5 (hours) you might get credit for 3 minutes.  I try to catch errors, but some of them don't jump out and catch my eye.
When you are typing comments on your flight reports, don't press the "Enter" key until you are finished.  Let the words "wrap" automatically.    Pressing enter to format your comments puts them on a separate line which is ignored when I process pireps.  Unless I manually delete each (enter) first, your comments will be lost.
Web-Statistics:   In March we had 12,536 visitors.
Multi-Player Flying.
It has been my pleasure to fly MP for many of the G.A.A.R. Sectors with Bill Hendrix bgas046.  On one flight each we were by Rob Finn bgad003, and Milt Chambers bgak043.  Almost everyone who tries MP flying enjoys it, and finds it adds to the flightsimming experience.   A good tutorial regarding BushNet and Teamspeak is available on the BushNet forum at avsim.com
That's all for now,
Bill Von Sennet
Back Issues:   March 2004  February 2004    January 2004   December 2003  November 2003  October 2003