<![if !vml]>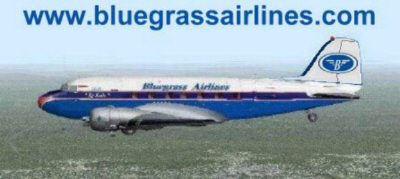 <![endif]>
June 2004 Newsletter
Air Mail Division
Activity:  2 Pilots flying 31.2 hours.
Welcome to new pilot Mike Hill.
Bush Pilots Division
Ron Jorgensen has submitted the Toughman Challenge #4.  This challenge takes place in British Columbia near Campbell River.
Activity.   10 Pilots flying 159.37 hours
Some of the pilots have been concerned about Bill Odell who has been sidelined temporarily.  Here is his report:
As you probably know by now, on Monday April 5th at about 0700 I took an ambulance ride to the ER due to extreme difficulty breathing.  They went to work in a hurry and after a myriad of tests and exams they found many things. 
First, I had Congestive Heart Failure, brought on by a severe case of Pneumonia.  Action was taken on that without delay, it took about 5 weeks to completely get rid of the liquid in my lungs.  Tests also showed that I needed Prostate Surgery, but the Cardiologist delayed the surgery until he had my heart problems under control.  The first thing they did, which was a big pain was install a Foley (catheter) which I had in me until Friday a week ago.  They finally ok'd the surgery and that was on May 13, which turned out very well.  Removal of the Foley brought on a new training process in urinating <G>, the aim was and still is to a degree, really off.  I have checks this week with my Urologist to see how the surgery turned out and then my Cardiologist to decide what treatment is necessary for the Heart problem they discovered during a chemical stress test.  It looks like a Pacemaker is next in line.  Can't wait for the ok to get back flying FS and my radio-control aircraft, should be ok by this coming Thursday.  Hope to see you all flying shortly. My Doc says: "Remember Bill you are 84 and heal a little slower than younger guys."
Thanks for your concern.
Best,
Bill Odell
Over the past week Bill has returned to active duty.  For now he is going to limit his flying to Florida and the Bahama region.
Australian Division
Activity:  10 pilots flying 225.65 hours
Northern Division
Activity:  6 pilots flying 136.18 hours
Southern Division
The Southern Division is hosting the "Feature of the Month"   The 2004 Caribbean Jaunt officially begins on June 1st at the PanAm Dinner Key terminal in Miami and winds up June 23rd at Oranjestad, Aruba.  There are a mix of landings on water and at airports, so an amphibian is required.   The dates are just suggestions, you can fly anytime you want and take as long as you want.  File your flight reports in the usual fashion.  If you are not a member of Bluegrass Airlines use "visitor" or your pilot ID from another airline if you have one.  This is just for fun and to rack up some hours while learning about the islands.  There is a link on the web-site to find out more about each of our ports of call.  Seems like a bloke name Christopher Columbus has been to many of these islands just over 500 years ago.
Activity:   12 pilots flying 365.07 hours
Welcome to new pilots Tom McCoy and Jeff Wagstaff
From the C.E.O.
Some of us had a lot of fun flying the Great Aussie Air Rally using BushNet and TeamSpeak.
We plan on doing the same for "The Caribbean Jaunt".  This will be a first for me, landing on water while using Multi-Player.  I hope more of you will give M.P. a try.   All the information you need is on the avsim.com forum.  Page down near the bottom for the The Bush Net Forum.  Click on it, then click on "Airheads Guide to Bush Net".
40 Bluegrass pilots flew 917.47 hours
Web-Statistics:   5317 Visits from 3,725 unique visitors.
That's all for now,
Bill Von Sennet
P.S.  Don't forget to check out the forum and screen shot pages.
Back Issues:     May 2004   April 2004   March 2004  February 2004    January 2004   December 2003  November 2003  October 2003