<![if !vml]>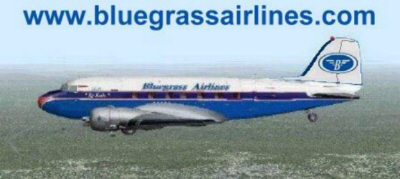 <![endif]>
November 2004 Newsletter
Features of the Month
The third and fourth installments of the Imperial Airways Feature are online.†
Chapter 3 - Western Africa Route††††††††††††††††† Chapter 4 Ė Eastern Route
The DC-3 Airways World Rally 2004 is just about over.† Many Bluegrass pilots have participated.†
For credit on the Bluegrass Roster you can submit each flight or just one pirep for all of them.
Check out the web-site:† DC-3 Airways World Rally 2004 and look at the final standings for Flight 6.
Some of our pilots are also members of DC-3 Airways, so they wonít be listed as Bluegrass Pilots.
I flew five of the flights using Multi-Player, four with Bill Hendrix bgas046 and one with Lyle Hasty bgas017.
†
Air Mail Division
Welcome to new pilot Robert Zolliecoffer.
Activity:† 3 Pilots and† 75.9 hours.
Bush Pilots Division
Welcome to new pilot Jonathan Kistler.
Activity.†† 9 Pilots and 109.2 hours
Australian Division
The route is finalized and all the flights have been tested for ďThe Great Aussie Air Rally of 2005Ē.† Registration will be open beginning January 15th
Next years event consists of 54 flights which are to be flown beginning February 1st.† There are no required reporting dates, so you can fly them as time permits.† There isnít any scoring, but the roster and view flight reports pages will be updated frequently.
Activity:† 8 Pilots and 108.0 hours
Northern Division
Welcome to new pilots Charles Benzing and Ken Hepburn.† Charles, my email to you bounced back, please email me directly at bill@billvons.com
Activity:† 6 Pilots and 230.1 hours
Southern Division
Welcome to new pilots Patrick Stewart and Jim Meyer.
Activity:†† 13 Pilots and 518.6 hours
From the C.E.O.
On our recent vacation to Nova Scotia, we went via Shediak, New Brunswick. It was a bit out of our way, but I wanted to see the location where the PanAm Clippers stopped en-route from New York to Botwood, Newfoundland on the way to Foynes, Ireland.† Nothing is there to indicate that the Clippers ever stopped. (Unlike Botwood and Foynes which both have a museum.) ††
<![if !vml]>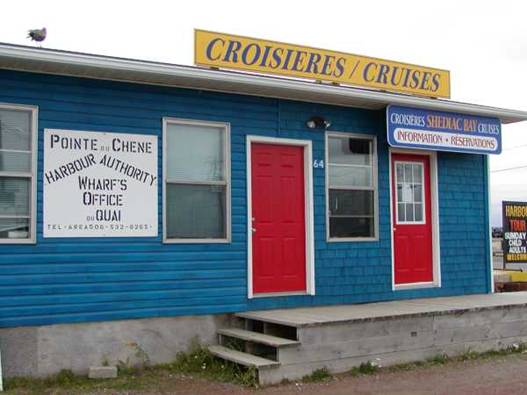 <![endif]>
I was able to locate the wharf just east of town in Pointe du Chien.
<![if !vml]>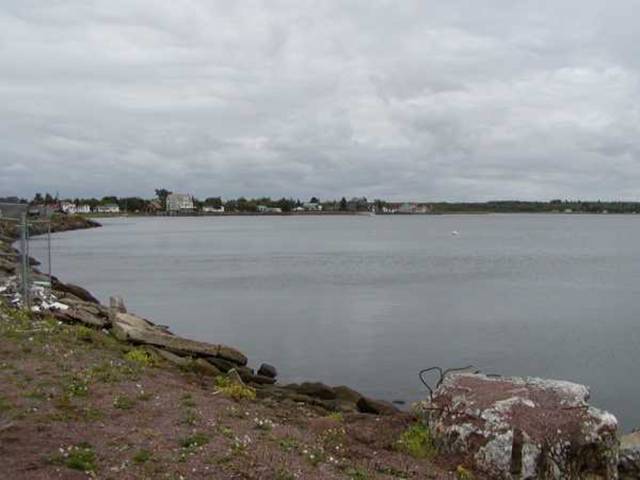 <![endif]>
Here is a view of the area where the Clippers stopped.
Sorry for the poor shots.† Hurricane Ivan was following us up the coast.
------------
39 Bluegrass pilots flew 1041.8 hours
--------------------
Web-Statistics:†† 5,462 Visits from 3,688 unique visitors.†
-----------------
I have moved the links from the main page to their own page, and added a few new ones.
I have removed the link for the mainroster. It is almost 500k in size and Iíve decided to keep it for administrative purposes only.
-----------------
Bill Odell has been sidelined for awhile.† He underwent a quadruple bypass on Monday 10-11-2004.

It will be several weeks before he is recovered and communicating with us.

His daughter requested that we don't send any e-mails as his mail box would be full.

I encourage you to say a prayer for him.
Thatís all for now,
Bill Von Sennet
P.S.† Donít forget to check out the forum and screen shot pages.† We need your screenshots!† They will stay on the web-site for one month.
Back Issues:† †† October 2004 ††September 2004†† August 2004 ††††July 2004 †††June 2004 †††May 2004††
April 2004†† March 2004† February 2004††† January 2004†† December 2003† November 2003