<![if !vml]>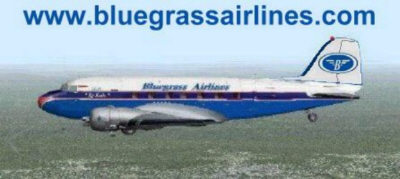 <![endif]>
December 2004 Newsletter
Features of the Month
A series of short flights from Prince Rupert, BC to Skagway, Alaska.†
†
Air Mail Division
Activity:† 3 Pilots and† 54.16 hours.
Bush Pilots Division
Welcome to new pilot Grady Loyd.
Activity.†† 9 Pilots and 47.24
†hours
Australian Division
The route is finalized and all the flights have been tested for ďThe Great Aussie Air Rally of 2005Ē.† Registration will be open beginning January 15th
Next years event consists of 54 flights which are to be flown beginning February 1st.† There are no required reporting dates, so you can fly them as time permits.† There isnít any scoring, but the roster and view flight reports pages will be updated frequently.
You can view the ports of call at:† GAAR 2005 Ports of Call
Activity:† 10 Pilots and 203.81 hours
Northern Division
Welcome to new pilots Soudabeh Arefi Rad and Rick Hoffman.
Activity:† 10† Pilots and 232.99 hours
Southern Division
Welcome to new pilot Ezequiel.
Activity:†† 14 Pilots and 546.56 hours
From the C.E.O.
46 Bluegrass pilots flew 1084.96 hours
--------------------
Web-Statistics:†† 5,681Visits from 3,664 unique visitors.†
Bill Odell is back home resting up.
A recurring phenomenum is that we get new pilots sign up, then they never fly.† In order to keep our rosters trimmed down, I will delete any new pilot who hasnít flown in his first 3 months.
Pilots who have been active in the past will not be removed until they have 2 years of inactivity.† Exceptions will be made for those who are historically significant, such as founders and division directors.† While they may not be active now, it was their efforts that created Bluegrass Airlines.
Thatís all for now,
Bill Von Sennet
P.S.† Donít forget to check out the forum and screen shot pages.† We need your screenshots!† They will stay on the web-site for one month.
Back Issues:† †† November 2004† †October 2004 ††September 2004†† August 2004 ††††July 2004 †††June 2004 †††
May 2004†† April 2004†† March 2004† February 2004††† January 2004†† December 2003†